About McSea Books
McSea Books is an award-winning children's book publisher with a commitment to producing quality children's literature. Our titles convey the true essence of New England and captivate readers of all ages. We connect talented writers with artists to share their brilliant stories with our readers. Our titles encourage and foster hands-on learning and engage readers with authentic and relevant topics.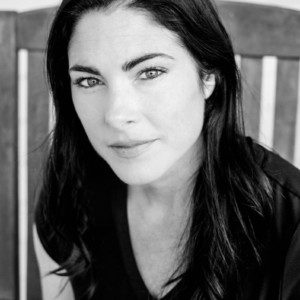 Stephanie Mulligan
OWNER & EDITORIAL DIRECTOR
Stephanie Mulligan grew up in a beautiful village in western Maine. She graduated from the University of Maine at Orono with her B.S. in Elementary Education and a concentration in English. She founded the publishing company McSea Books after teaching middle school. She encourages young readers to explore the relationship between education and the great outdoors. Stephanie lives in Maine with her husband and their darling children. Steph is the author of How to Catch a Keeper and How to Tap a Maple. Her next book is Just a Kid from Maine which she co-wrote with her husband Matt Mulligan. 
Amber Requia
DIRECTOR OF PUBLICITY & MARKETING COMMUNICATIONS
Amber Requia grew up in Steuben, Maine, and now resides in Southern Maine with her husband and their son. Amber graduated from University of Southern Maine in 2005 with an undergraduate degree in Communications and a minor in Education. In 2009, she went back to school to get her Master of Arts in Teaching from University of Maine, Orono, and graduated in 2010. Shortly after graduation, she began working for an audio-visual company based inMassachusetts that wanted to expand their territory into Maine. During her eight years there, she worked closely with schools in Maine, helping them develop their approaches to technology in the classroom.
Amber is a Maine girl through and through, and is happiest when she is on or near the ocean and surrounded by family in the Downeast region of the state. She currently stays home with her son while assisting her husband with their two businesses, Brush & Hammer Builders and Maine Cabinet Company.
Grace Peirce
BOOK DESIGNER
Grace Peirce is an award-winning book designer with over 30 years of experience in the print and publishing worlds. She especially admires children's book illustrations and participates in various creative expressions, including art, making music, writing, and cooking. She lives near the ocean in Rye, New Hampshire, with her partner Dennis and their two cats, Hakuna and Matata.